DEMETRIA FRANK NAMED DIVERSITY DIRECTOR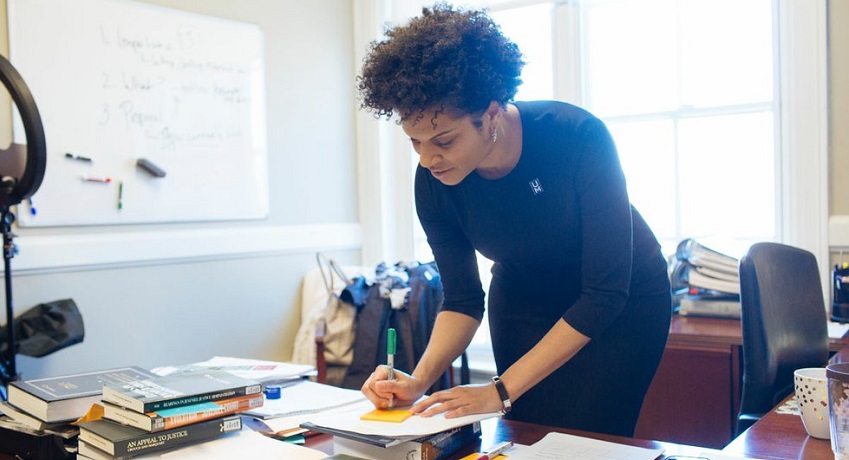 Professor Demetria Frank has been named Director of the law school's Office of Diversity. Professor Frank will remain a member of our faculty, while also serving in this important role overseeing the law school's diversity and inclusion efforts. She officially began her duties as the new Director of Diversity on August 13.
Professor Frank will focus on her main goals of continued TIP program growth and success; growing the Office of Diversity to be an institutional resource for faculty and staff issues regarding climate and equity; and developing stronger pipeline programs to the law school. She will join our Admissions recruitment team, focusing on our diversity recruitment efforts.
Additionally, Professor Frank hopes to broaden the Office's community ties, using those relationships with various diverse Bars and the local legal community to better prepare our students for a world beyond the Mid-South, by introducing them to a wider range of ideas, individuals, workplace initiatives and settings, so that they will be prepared to address diversity issues found on a global scale.
Professor Frank's highly-regarded expertise on issues involving systemic bias and inequity, community development, federal court litigation practice, and the overgrowth of the detention and prison industries have resulted in a variety of new partnerships and relationships already. Her work will make the Office of Diversity even more impactful in its efforts to help both our students and the community.
"Change starts here," Professor Frank noted. "We have a chance to help push for a broad definition of diversity and help address issues that are echoed in Memphis' population and it's respective problems. These diversity-related issues are found throughout the world, and we can help prepare our students for them now."