KIEL AWARDED FULBRIGHT FELLOWSHIP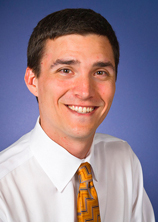 University of Memphis School of Law Professor Daniel Kiel has received a fellowship from the Core Fulbright U.S. Scholar Program which will enable him spend the fall 2015 semester at the University of the Free State (UFS) in Bloemfontein, South Africa, working on his project, "Comparative Analysis of Educational Remedies in Destratifying Societies."
This fellowship will allow him to expand upon his research on American educational law and disparities to the South African context. His research will involve comparing the post-apartheid South African experience confronting educational disparities with the decades-long experience following Brown v. Board of Education in the United States. By interviewing stakeholders, observing classrooms, and researching local scholarship, Kiel hopes to build a thorough comparison to address the central question of how societies address education disparities as they transition out of systems of explicit discrimination. The comparability to Memphis, given local demographics and persistent racial issues, made the choice of South Africa a particularly compelling choice for Kiel.