PROFESSOR ANDREW MCCLURG RETIREMENT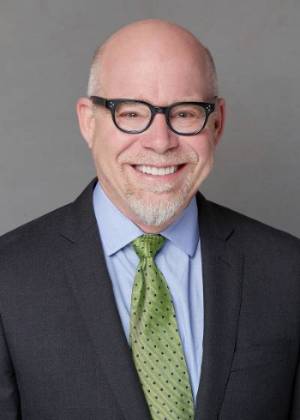 Professor and Herbert Herff Chair of Excellence in Law Andrew J. McClurg, one of Memphis Law's most popular and distinguished faculty members, announced his retirement earlier this academic year, with his last day taking place over the weekend of January 30-31.
As a nationally recognized teacher and scholar who has published books and articles in the areas of legal education, privacy law, firearms law and policy, comparative law, wrongful death, logic and rhetoric, elder financial exploitation, health law, and products liability, Professor McClurg's retirement leaves the law school and greater legal education communities with substantial shoes to fill.
Since 2006, Professor McClurg has dedicated himself to Memphis Law and his countless students, particularly the ranks of the University of Memphis Law Review, for whom he served as Faculty Advisor. He has received several awards over the years as testament to both his teaching and research. Notably, the University of Memphis' 2009-10 Distinguished Teaching Award and 2009 Excellence in Legal Education Award, as well as five other teaching awards and four Teacher of the Year awards. His most recent award for research and scholarship came in 2017 with the Farris Bobango Award for Faculty Scholarship.
Current and former students alike have found his nationally renowned law school prep book, 1L of a Ride: A Well-Traveled Professor's Roadmap to Success in the First Year of Law School, a treasured tome of knowledge and guidance as they embarked upon their law school careers.
Though a nationally known scholar in a number of fields, Professor McClurg also excelled in helping brighten many a legal reader's day as the former humor columnist for the American Bar Association Journal, as well as the author of The Law School Trip (the Insider's Guide to Law School, a parody of legal education, while also co-editing Amicus Humoriae: An Anthology of Legal Humor, a collection of humorous law review articles. Not one to focus solely on legal topics, Professor McClurg also pursued a hobby of singing and playing in Memphis rock cover bands, much to the delight of his many current and former students who enjoyed seeing their beloved "Tortman" outside of the classroom.
Professor McClurg made incredibly valuable contributions to both the legal academy and the law school community – from his teaching excellence and pathbreaking scholarship to his mentorship and dedicated guidance of students.
Memphis Law will truly miss him.
Visit one of our law school social media pages to leave a comment or memory about Professor McClurg. We're sure he'd love to read them.