WAGNER TEAM NATIONAL RUNNER-UP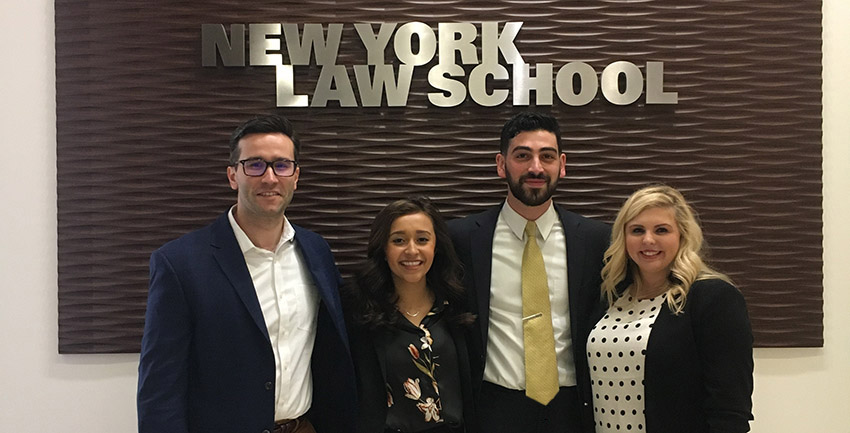 The Memphis Law Wagner Moot Court Team – Waleed Naser, Sela Garcia, and Grace Gilliland – finished as the National Runner-Up in the 43rd Annual Robert F. Wagner Labor and Employment Law Moot Court Competition. The competition was hosted by the New York School of Law and hosted forty law schools from around the country. The Memphis team argued in six rounds over the thee-day competition. They reached the national championship round where they faced Georgia State. The team's coach is Jasen M. Durrence, a 2014 graduate and former Memphis Law Moot Court Competitor.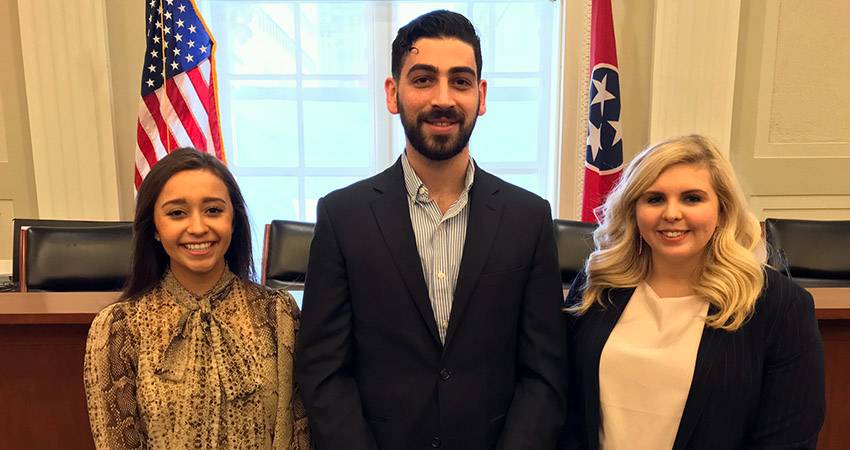 The Robert F. Wagner National Labor and Employment Law Moot Court Competition is the nation's largest student-run moot court competition and the premier national competition dedicated exclusively to the areas of labor and employment law. The Moot Court Association sponsors this competition in honor of the late United States Senator, Robert F. Wagner.
This year's problem dealt with the Americans with Disabilities Act of 2008 and the issue of morbid obesity.
To see a recorded stream of the Memphis Law team's oral arguments, please click here and proceed to the 43:00 minute mark for the beginning of their section.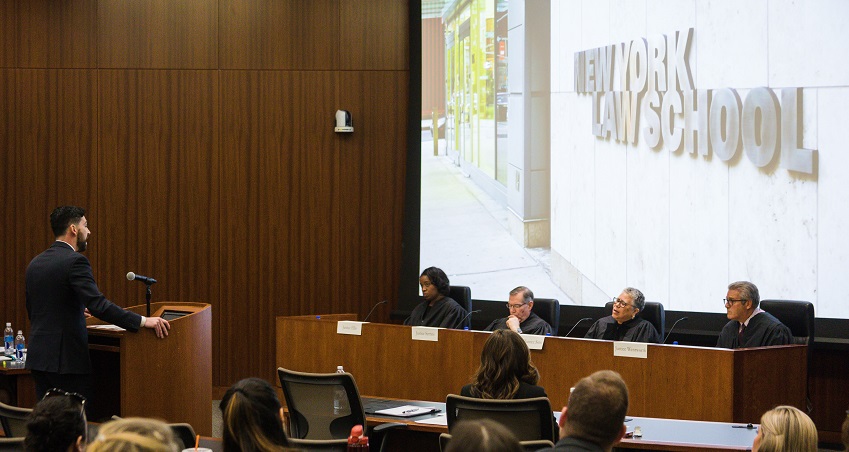 Memphis has a storied history at the Wagner competition with multiple Championships and awards over the years:
National Runner-Up — 2019
National Quarterfinalist — 2012
Top Ten Oral Advocate — 2010
National Octofinalist — 2009
National Octofinalist — 2008
Second Place Respondent Brief — 2005
National Quarterfinalist — 2005
National Octofinalist — 2004
National Semifinalist — 2003
Best Petitioner Brief — 2003
National Quarterfinalist — 2000
National Champion — 1996, 1994, 1993
In most years, the competition concerns hot-button issues in employment law. Recent problems have covered topic such as whether an employer who refuses to promote an employee because of her transgender identity violates Title VII of the Civil Rights Act, and whether the Family and Medical Leave Act allows an employee to take medical leave to recover from gender reassignment surgery. Past issues have covered everything from sexual harassment to whether a social media policy chilled an employee's rights to engage in concerted, protected activity under Section 7 of the National Labor Relations Act. For more information, please visit the competition's website.