Graduate Certificate Programs
Take the next step in your career. Earn a grad certificate in just four courses.
A comprehensive list of certificate programs are listed alphabetically below. For more information about a program or obtaining a certificate, contact: graduateadmissions@memphis.edu
---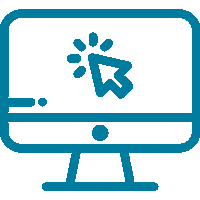 = offered online
African American Literature
As we enter the opening decades of the twenty-first century, interest in African American literary studies continues to flourish. By preparing students to teach African American Literature and giving official recognition of preparation, the certificate program helps graduates qualify for jobs both within the United States and abroad. Learn more >
Analytical Chemistry
This graduate certificate in Analytical Chemistry will provide students, who have a Bachelor's in Chemistry or closely related field, a graduate level curriculum on the foundations and cutting edge of analytical chemistry and instrumentation. The subject material is relevant to industry and K12 education and includes topics such as: separations (chromatography and others), atomic and molecular spectroscopy, nuclear magnetic resonance spectroscopy, infrared spectroscropy, mass spectrometry, electroanalytical chemistry, and surface analysis techniques. The certificate is offered by the Department of Chemistry and requires 12 hours of graduate coursework. All credit hours for the graduate certificate in Analytical Chemistry can be applied towards a Master's of Science in Chemistry. View the Course Catalog >

Applied Economics Analytics
This certificate will help managers translate data into models to make forecasts and to support decision making in a wide variety of fields, ranging from macroeconomics to finance and marketing. It will provide tools to be a "tech" economist, using econometrics and big data to analyze business problems.

Applied Lean Leadership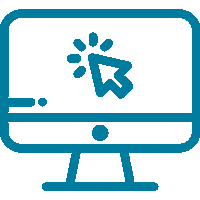 This graduate certificate provides students with competitive knowledge and skills for jobs in which Lean is practiced, and a cost-effective way to upgrade technical skills in Lean techniques. The certificate is intended for the student who has a bachelor's degree and who is currently working full-time in a production or service industry, and is specifically interested in learning about Lean principles and practices. Based on the Society of Manufacturing Engineers' "Lean Certification Body of Knowledge," a student who completes the certificate program will be expected to be able to pass the SME/AME/Shingo prize, Lean Certification Exam at the Bronze level. Learn more about the online program > | View the Course Catalog >
Arts Entrepreneurship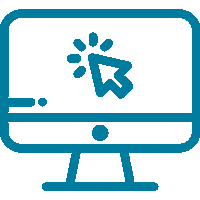 This graduate certificate in arts entrepreneurship situates the College of Communication and Fine Arts at the intersection of creativity, artistic expression, and business acumen to usher in the next stage of big thinkers, dreamers, and doers in the city of Memphis. The certificate aims to support the development and articulation of arts startups, incubators, and other forms of entrepreneurship in order to build a creative community
Artist Diploma in Music
The Scheidt School of Music offers a graduate-level Artist Diploma in instrumental performance, vocal performance, keyboard performance, and conducting. It is a one-year program for very advanced performers seeking a highly specialized training for a professional career. Admission for the Artist Diploma is highly competitive and limited to applicants who have demonstrated exceptional skills in performance or conducting by audition. Learn more >
Athletic Administration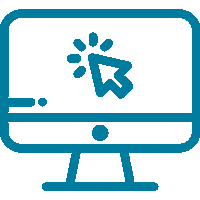 This graduate certificate will focus on the administration of athletics across multiple competitive levels (e.g., high school, college, etc.). Students must take 12 hours in order to complete the program. A unique feature of this graduate certificate program is that it has a flexible option whereby students can select from seven (7) classes to complete the degree requirements. View the Course Catalog >

Augmentative and Alternative Communication (AAC) Graduate Certificate
The purpose of the "Augmentative and Alternative Communication (AAC)" certificate is to provide training to practicing speech-language pathologists (SLPs) and teachers on supporting the language development of children with significant language disabilities. The certificate requires a firm background in typical language development as well as language disorders and then moves on to applying this knowledge to the specialized area of AAC. Once these prerequisites are complete, the certificate allows for an elective in a related field.
Autism Studies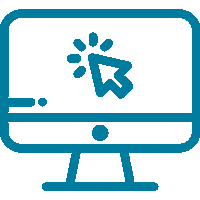 The purpose of the Graduate Certificate in Autism Studies is to provide practical educational training to individuals who are presently working within healthcare, adult disability and/or educational settings. Individuals completing this post baccalaureate certificate program will be able to provide evidence-based decisions specific to the treatment and education of people with ASD, design and implement highly specialized evidence based instructional programs for people with ASD, and design and implement common behavior management strategies shown to be effective for people with ASD. Learn more about the certificate program > | Learn more about the online version >
Aviation Human Factors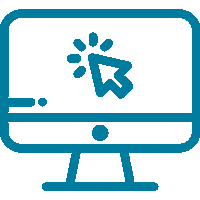 Aviation Human Factors is used to optimize the fit between people and the systems in which they work in order to improve aviation safety and performance. Knowledge gained in this certificate can also be applied to safety investigation activities. Learn more >
Bioinformatics
Bioinformatics is a rapidly growing interdisciplinary field which combines mathematical and computational sciences with biology and/or medicine. The graduate certificate program in Bioinformatics will enable students from unrelated scientific disciplines to transition to a career in data sciences in commercial, academic or healthcare research settings. Students will gain knowledge in applied statistics, statistical tools, computer programming, data structures, algorithm design, molecular biology and genomics. Learn more >
Business Economics
The courses in this graduate certificate will provide tools in microeconomics and macroeconomics that will help managers make better business decisions. Also, this certificate will provide training needed for students planning to take the Certified Business Economist (CBE) exam offered by the National Association of Business Economists (NABE).

Business Information Assurance
The primary purpose of this certificate program is to prepare participants to be able to make effective decisions regarding information assurance strategies. Students will become familiar with various methodologies for maintaining business continuity in case of an attack or disaster and will become knowledgeable about policy development, implementation techniques, employee awareness and training, assessment of effectiveness of security programs, as well as various other factors that result in long-term managerial effectiveness. Learn more >
Business Project Management
This certificate satisfies a demand for business project management professionals in our region without requiring addition resources. It also creates untapped research opportunities and collaborations for our faculty with the project management community. Learn more >
College and Career Counseling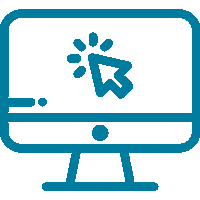 The certificate in College and Career Counseling is an online and field based post-degree program designed to address contemporary issues related to career and college counseling in schools. The certificate focuses on developing technical skills and expertise to effectively prepare students to transition from high school to college or from high school to vocational programs. The program is committed to addressing contemporary issues influencing the field, by building awareness of social justice issues in the college going process and utilizing student achievement data as a lever to design programs that strategically target the achievement gap. View the Course Catalog >
Clinical Mental Health Counseling
The University of Memphis' Certificate in Clinical Mental Health Counseling is intended for individuals who are currently pursuing a Masters degree in school counseling at The University of Memphis, or have obtained a Masters degree in school counseling, rehabilitation counseling, or college counseling. The certificate will allow students to complete Tennessee's Licensed Professional Counselor (LPC) educational requirements as well as the State's Mental Health Service Provider (MHSP) educational requirements. Learn more >
Cognitive Science
The primary objective of this certificate is to supply graduate students interested in Cognitive Science with interdisciplinary training in the major fields of Cognitive Science, Cognitive Psychology, Artificial Intelligence and Linguistics. The main focus is to develop core competencies to support research in cognitive science as well as applications in human-computer interaction, information systems, advertising and marketing, and design. View the course catalog >
Cyber Security and Information Assurance
This certificate program highlights important aspects of information security and assurance technologies. The University of Memphis is designated by DHS and NSA as a National Center of Academic Excellence in Information Assurance, and its IA courses are accredited by the Committee for National Security Systems for Computer Security standards 4011, 4012, and 4013. These security standards specify the minimum knowledge, skills, and abilities required to fulfill the duties, respectively, of an Information Systems Security Professional, Senior System Manager, and System Administrator. Learn more >
Data Analytics for Management
The field of data analytics is exploding. Tools and techniques of data mining, text mining, web mining, and artificial intelligence, combined with the use of "big data" are driving marketing, finance, economics, and virtually all other aspects of business to new heights. People with the right skills in these areas are in high demand. Targeted towards a broad audience like Business Analysts and Managers who need to learn the language and fundamentals of mathematical modeling and data visualization techniques, this certificate will allow the student to successfully lead analytics teams and projects. Learn what AI (Artificial Intelligence) can and cannot do for you using business use cases. Use engagement metrics from popular social media sites for effectiveness measurement and evaluate data patterns detected from structured and unstructured data to determine a successful business strategy. Learn more >
Data Analytics for Technology
The business analytics discipline has become very important in information systems and industry, due to increased access to big data, unstructured and structured data, and strategic business decision making. These increasingly complex decision making capabilities lead directly to competitive advantage and increased profits. Thus, trained business analysts with skills in addressing data management and business intelligence and analytics are in high demand. The certificate program requires completion of 12 semester credit hours. Learn more >
Data Science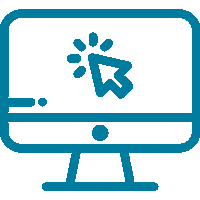 The goal of the Data Science certificate is to help train a workforce of future data scientists able to tackle the challenges and reap the promising benefits of the vast quantities of data available today in all parts of the economy, society, and government. At the end of the program, students will exhibit a deep understanding of how to manage large volumes of data, discover patterns and make inferences from the data, use models to make predictions about potential solutions, and quantify the reliability and effectiveness of the outcomes. Learn more >

Disabilities Studies
This certificate program provides training for professionals who have, or plan to have, the opportunity to work with person who have disabilities. It will also provide students with a comprehensive background on the physical, psychosocial, vocation and legal issues that face persons with disabilities. View the Course Catalog >
Entrepreneurial Journalism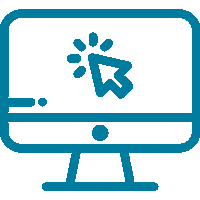 The Entrepreneurial Journalism Certificate program prepares students to start their own media-related businesses or bring innovation to legacy media organizations as "intrapreneurs." The program emphasizes knowledge of business fundamentals, marketing, advertising and public relations strategies for new businesses, and creating digital, multimedia content for media products or promotions. Learn more about the online program > | View information for on-grounds >
Family Nurse Practitioner
The Family Nurse Practitioner (FNP) Certificate program provides a formal program of study for students who already have the Master of Science in Nursing degree and are interested in taking the national certification exam to practice as a Family Nurse Practitioner without requiring them to complete a second masters degree. View the course catalog >
Financial Analysis and Planning
This graduate certificate program is designed for students interested in acquiring the theoretical and practical financial knowledge and skills consistent with 21st century organizational needs and financial industry careers.

Freight Transportation
The transportation profession is facing a significant decline in its workforce due to the increasing number of workers eligible for retirement. Studies indicate as much as 50% of the public sector transportation workforce is now eligible for retirement. According to US DOT "employers will need to hire 4.6 million new workers with 417,000 of these positions created as a direct result to increased demand on our transportation systems". In addition, the number of students pursuing degrees in the transportation engineering area (primarily through civil engineering) continues to decline, and the production of graduates is not keeping pace with the demand for skilled workers in this area. The Graduate Certificate in Freight Transportation will enable individuals with science or engineering bachelor's degrees to expand their analytical, practical, and problem-solving skills in the area of freight transportation (e.g., supply chain and logistics, maritime transportation, rail transportation). The certificate will also enable them to transition and pursue advanced degrees (Master's or Ph.D.). View the Course Catalog >
Geographic Information Systems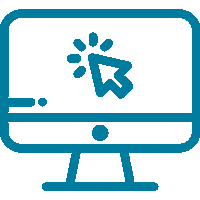 The GIS Certificate Program is for those with a Bachelor's degree in a relevant field, and with an interest in using GIS as a problem-solving tool. The GIS Certificate gives students an interdisciplinary perspective that allows them to integrate GIS skills into their knowledge acquired in other disciplines; competitive skills and training for jobs in which GIS skills are essential. Learn more >
Health Analytics
The Certificate in Health Analytics is designed to provide students with core training in health analytics, including skills in biostatistics, predictive modeling, text mining, and advanced programming/data skills demanded by community and health care institutions today. Offered by the School of Public Health, this Certificate requires 5 courses (15 hours) of graduate coursework. Students completing this certificate program will be competitive for a wide number of positions in the health care field. Learn more >
Health Systems Leadership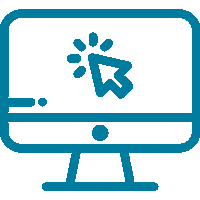 The Health Systems Leadership graduate certificate, offered by the School of Public Health, provides students with training in areas critical to 21st century healthcare, public health, and community health leadership. Learn the skills you need to lead the way forward in your organization, your city, and your world. The innovative curriculum includes four courses and may be completed part-time and online over the course of one calendar year. Case-based and team-driven learning help you apply what you are learning to the real-world problems you encounter every day. Learn to lead change and drive improvements and transformations across health systems. Learn more >
Higher Education Instruction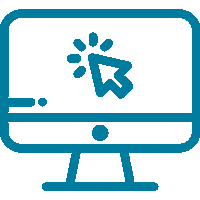 This graduate certificate program provides classes centered on quality higher education course instruction for individuals employed in higher education institution as instructors/faculty. The graduate certificate program courses focuses on quality course instruction, course design and management, student centered learning practices, improved online course delivery, practical learning theories, and real-world opportunities for engagement.
Hospitality Management Specialist
The Hospitality Specialist Graduate Certificate is designed to addresses the increasing complexity of operating in globalized hotel, food service or travel industries. Student enrolled in this program will gain advanced knowledge and skills that will enhance their professional qualifications in the discipline. By providing advanced knowledge and skills in hospitality management to professional in the industry, practitioners will gain the expertise in the use of tools that have the potential to increase revenues and profits in the industry. Course material focuses on the core functional areas necessary to work in the hotel industry, including operations, marketing, finance, human resources, and strategic planning. View the Course Catalog >

Imaging and Signal Processing (Electrical and Computer Engineering)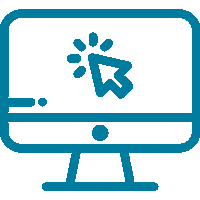 The graduate certificate program in Imaging and Signal Processing is intended to provide students and practicing professionals the graduate background material to further their careers in this important area. The subject area is important to many application areas, but biomedical, sensing and signaling for commercial and defense, and information technology applications are of particular interest. The program combines traditional signal processing topics with optics and imaging, as well as computer vision, pattern recognition, and multimedia processing. Computer programming simulation and analysis are emphasized. In addition, the courses in the program are core courses for the Masters degree in Electrical and Computer Engineering, and thus, the certificate is also a portal to that degree. Learn more >
Instructional Design and Technology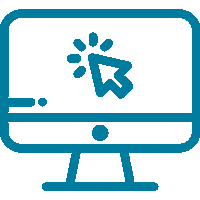 Computers are essential in today's classrooms. Teachers who know how to operate them are in the highest demand. Graduates completing this certificate learn to make the most effective use of technology in classrooms, K-12, as well as serve as consultants to faculty members and school administrators. Learn more >
K-12 Educational Leadership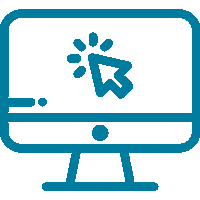 This certificate program provides graduate classes to individuals already possessing a master's degree in an education field but are interested in engaging in graduate-level courses and practitioner experiences in order to attain assistant principle/school principle state licensure. Courses focus on K-12 school legal and financial issues, leadership strategies, problems of practice, and provide opportunities for significant field experiences.
Liberal Studies
The graduate certificate in Liberal Studies is intended to present graduate background material for those seeking personal enrichment provided by liberal learning and the development of those intellectual skills necessary to lifelong learning--critical reading, scholarly writing, and the art of interpersonal communication. The certificate requires 15 hours of graduate coursework. Learn more >
Literacy Leadership and Coaching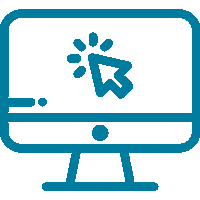 The goals of this certificate program are: 1) to offer literacy teachers education beyond the state certified reading endorsement to prepare them to address the leadership needs across the region and beyond, 2) to provide an accelerated cohort-driven program of study that will enable students to receive a Certificate in Literacy Leadership and Coaching in a timely and meaningful fashion, and 3) to give official recognition of an expertise in literacy leadership to help students qualify for jobs both within and outside the United States. Learn more >
Local Government Management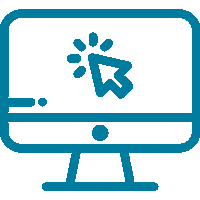 The objectives of the certificate program are: (1) Help working professionals upgrade their knowledge and skills of local government and theory. (2) Empower graduates of the program to succeed as effective and ethical leaders in local government administration. (3) Enhance the analytical and management capabilities of individuals who are responsible for the provision of varied services directly to citizens. Learn more >
Multimedia Storytelling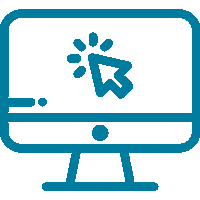 Update skills in multimedia with a focus on telling stories through various platforms including photography, audio, video and data visualization. Learn more about the online program > | View information for on-grounds >
Multi-Tier Systems of Support
To address the mounting instructional challenges and concerns confronting general and special educators, multi-tiered systems of support (MTSS) were developed. MTSS use evidence-based techniques that provide varying levels of intensity in order to increase the achievement of all students. Prospective teachers will have the opportunity to take courses under the certificate as an elective working toward licensure within a Masters of Art and Teaching program, a Special Education Endorsement, Special Education Master's Degree or a concentration within a Doctoral Program. The principal goal of the Graduate Multi-Tier Systems of Support Certificate is to provide practical training to individuals who are presently teaching or are interested in working with students learning and behavioral disorders in K-12 and alternative settings for school age children. Learn more >

Museum Studies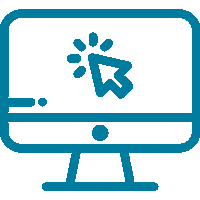 Museums are a vibrant sector of our communities, with new and innovative ones opening every year. The Interdisciplinary Graduate Certificate Program in Museum Studies is designed to give scholars enrolled in graduate study in art, anthropology, history, public administration, business, and education, or who hold graduate degrees in such disciplines, the skills to enter museum professions. Learn more >
Nursing Education
The Nursing Education Certificate program provides a formal program of study for masters prepared nurses interested in obtaining a credential allowing them to teach in Schools of Nursing. The program provides them with the content necessary to teach nursing students in a specific area of nursing. Once students complete the certificate, they are eligible to sit for the national certification exam in this area. This certificate is the optimal way for those already holding a masters degree and desiring this specialization to gain marketability without having to complete an entire second master's degree. View course catalog >
Nursing Executive Leadership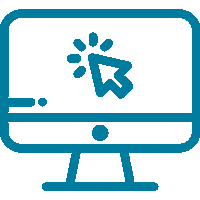 The Post Master's Certificate in Nursing Executive Leadership provides a formal program of study for students who hold a Master of Science in Nursing degree in another specialty. The program prepares nurses for management and executive nursing roles in various healthcare settings.

Organic Chemistry
This graduate certificate in Organic Chemistry will provide students, who have a Bachelor's in Chemistry or closely related field, a graduate level curriculum on the foundations and cutting edge of organic chemistry. The subject material is relevant to industry and K12 education and includes topics such as: theory of electronic structure and relationships with reactivity of organic compounds, mechanisms and reactions, reactive intermediates, aromaticity, pericyclic reactions, the principles and philosophy of synthesis, nuclear magnetic resonance spectroscopy, infrared spectroscopy mass spectrometry. The certificate is offered by the Department of Chemistry and requires 12 hours of graduate coursework. All credit hours for the graduate certificate in Analytical Chemistry can be applied towards a Master's of Science in Chemistry. View Course Catalog >

Philanthropy and Nonprofit Leadership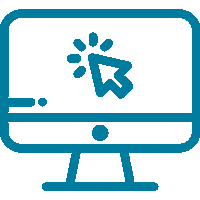 Every employee and volunteer in a nonprofit organization plays a role in meeting the philanthropic goals and charitable purposes of the organization. The Certificate in Philanthropy and Nonprofit Leadership is designed to meet the needs of these employees and volunteers looking for advanced study in the theory and practice of nonprofit administration. Ideal for nonprofit professionals, community volunteer leaders and active philanthropists, the Certificate is offered by the Division of Public and Nonprofit Administration. The Certificate requires 15 hours of graduate coursework, all available in both on-campus and online formats. Learn more >
Population Health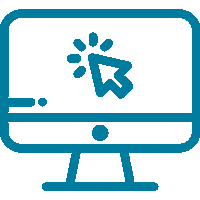 This graduate Certificate in Population Health provides core competency in biostatistics, epidemiology, environmental health, health policy, and social/behavioral sciences necessary to improve health on a large scale. With the Affordable Care Act, hospitals are incentivized to improve community health so as not to incur repeat hospitalizations, and this certificate is particularly relevant for those in the fields of health care and public health. The Certificate, offered by the School of Public Health, requires 5 courses (15 hours) of graduate coursework, all available in both on-campus and online formats and may be completed in 2 semesters. All 5 courses will apply to the Master of Public Health (MPH) degree should students wish to pursue a graduate degree. Learn more >
Qualitative Studies in Education
The Graduate Certificate in Qualitative Studies in Educational Research is intended to prepare students enrolled in any Doctoral program in the College of Education and throughout the University to design, conduct, publish, and teach rigorous qualitative research. The current academic climate has seen a paradigm shift from a strict focus on objectivist quantitative research to a broader focus on constructionist/subjectivist qualitative research methodologies. Recognizing this shift, our program offers students the appropriate coursework and mentorship to advance their knowledge and application of qualitative research traditions/methodologies such as ethnography, case study, narrative inquiry, post-structural approaches, and creative analytic practices. Learn more >
Quantitative Studies in Educational Research
The certificate program is designed to provide students with formalized training in quantitative methods, including research design, univariate and multivariate statistical analysis, and advanced training in statistical software and programming. Learn more >
School Counseling
The University of Memphis's certificate in school counseling is intended for those individuals who are currently pursuing or have obtained a Graduate degree in clinical mental health counseling, rehabilitation counseling, clinical rehabilitation counseling, or college counseling to obtain Tennessee Licensure as a School Counselor. Learn more >
School Library Information Specialist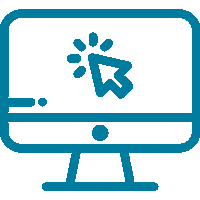 The purpose of the Graduate Certificate for School Library Information Specialists is to provide preparation and practical training to individuals who are presently teaching or are interested in obtaining teacher licensure with a specialization/endorsement as a School Library Information Specialist (TN DOE endorsement for Library Information Specialist PreK-12 - 473). Learn more >

School Social Work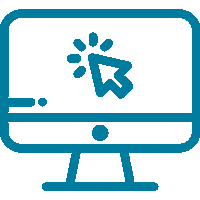 The purpose of the graduate certificate in School Social Work is to allow Master of Social Work (MSW) students or MSW graduates to complete a specialized course of study in school social work. School social work is a specialization in the field of social work with
a focus on providing behavioral health services in the school setting. As an academic program, school social work trains students to collaborate with children/youth, families, teachers, and communities to provide supports that contribute to academic success. School social work licensure requires an accredited degree in social work at the undergraduate or graduate level. Licensure boards will not recognize the certificate coursework unless it accompanies a degree in social work. View Course Catalog >
Social Media Analysis and Strategy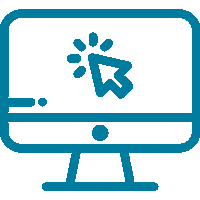 Learn tools in audience analysis and segmentation, analytics and evaluation and community engagement to build and maintain a social media presence for brands and organizations. Earn certifications in various analytic software and programs. Learn more about the online program > | View information for on-grounds >
Software Testing
Software testing is a critical discipline as organizations increasingly rely on information systems that are becoming increasingly more complex. This certificate prepares students to both manage and participate in testing at all stages of the software development process. The topics and techniques are applicable to testing all types of software. Learn more >
Sport Nutrition and Dietary Supplementation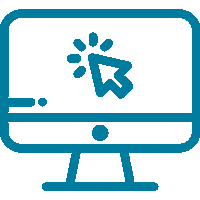 The topics of sport nutrition and dietary supplementation continue to gain momentum in both the research world, as well as in clinical practice. Multiple peer-reviewed scientific journals are now dedicated to presenting literature specific to the area of sport nutrition. The same is true for the study of dietary supplementation. The certificate is particularly useful for registered dietitians, strength and conditioning coaches, personal trainers, and healthcare providers (e.g., nurses, pharmacists) who may receive questions from athletes and/or patients specific to the topics of sport nutrition and dietary supplementation. Consisting of 12 credit hours, students complete three required courses, with an option for the completion of the final three credit hours. All courses are delivered online and can be completed in any sequence. Learn more >
STEM (Science, Technology, Engineering, and Mathematics) Teacher Leadership
The goal of the certificate program in STEM (Science, Technology, Engineering, and Mathematics) Teacher Leadership is to develop the knowledge and skills of secondary mathematics, science, and engineering teachers who are currently teaching in local area schools. The coursework is designed to promote in-depth understanding of current standards and instructional practices with a particular focus on building teacher leaders in STEM education. Learn more >
Strategic Leadership
The Graduate Certificate in Strategic Leadership is a 12-hour program (four courses) designed to provide theoretical and practical knowledge to enhance leadership skills. The program is specifically designed for the working professional. Learn more >
Supply Chain Management
The focus of this graduate certificate is to provide students with a foundation in the concepts, tools, and practices of Supply Chain Management.

Taxation
The focus of this graduate certificate is to provide students with both a practical and theoretical foundation and applied hands-on skills. The graduate certificate is dedicated exclusively to the study of taxation.  It is designed for students who are interested in studying taxation for their own professional practice, for a family business, or as a career-builder by developing tax skills and broad business thinking while working for small or large corporations.

Teacher Leader
The Teacher Leader Certificate Program at the University of Memphis is designed to prepare practitioners in the field of education to develop leadership skills to support instruction at the school level. This four course certificate can be completed in three semesters. Specific focus will be placed upon developing leadership styles, using data to improve student learning and developing instructional skills to support colleagues. Please note that this certificate program does not lead to Tennessee licensure or certification. View Course Catalog >
Teaching English as a Second Language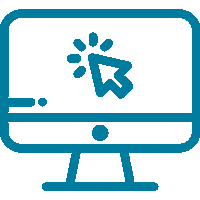 We live in a global community, where different languages and cultures interact on a daily basis. The TESL Certificate trains students how to teach English to speakers of different languages. And such training also helps students qualify for jobs within and outside the United States. Learn more >
Teaching of Mathematics
Program objective is to provide content knowledge training required for teaching lower division college mathematics courses. This training will help high school teachers meet the content knowledge requirements for the teaching of dual enrollment courses, and help satisfy the demand created by the Tennessee Promise program, for individuals qualified to teach mathematics in community colleges. View Course Catalog >
Urban Education
The 12 credit-hour Graduate Certificate in Urban Education offers an advanced program of study in the expansive and distinct historical and contemporary knowledge, scholarship, and practical issues related to instruction and curriculum leadership in an urban educational context that has a diverse population, is geographically bounded, and is unique in its political, economic and cultural history, relationships, and interactions. The program of study includes a 3 credit-hour workshop that allows the student to explore an issue individually through independent study, online engagement, and engaged scholarship. Learn more >
Women's and Gender Studies
Women's roles have changed remarkably over the past 50 years. The Certificate of Women's and Gender Studies gives students competitive skills and training for jobs in which the analysis of gender and race is essential, as well as education needed for entrance in selected PhD programs. View course catalog >