Personal Training (Academic Minor)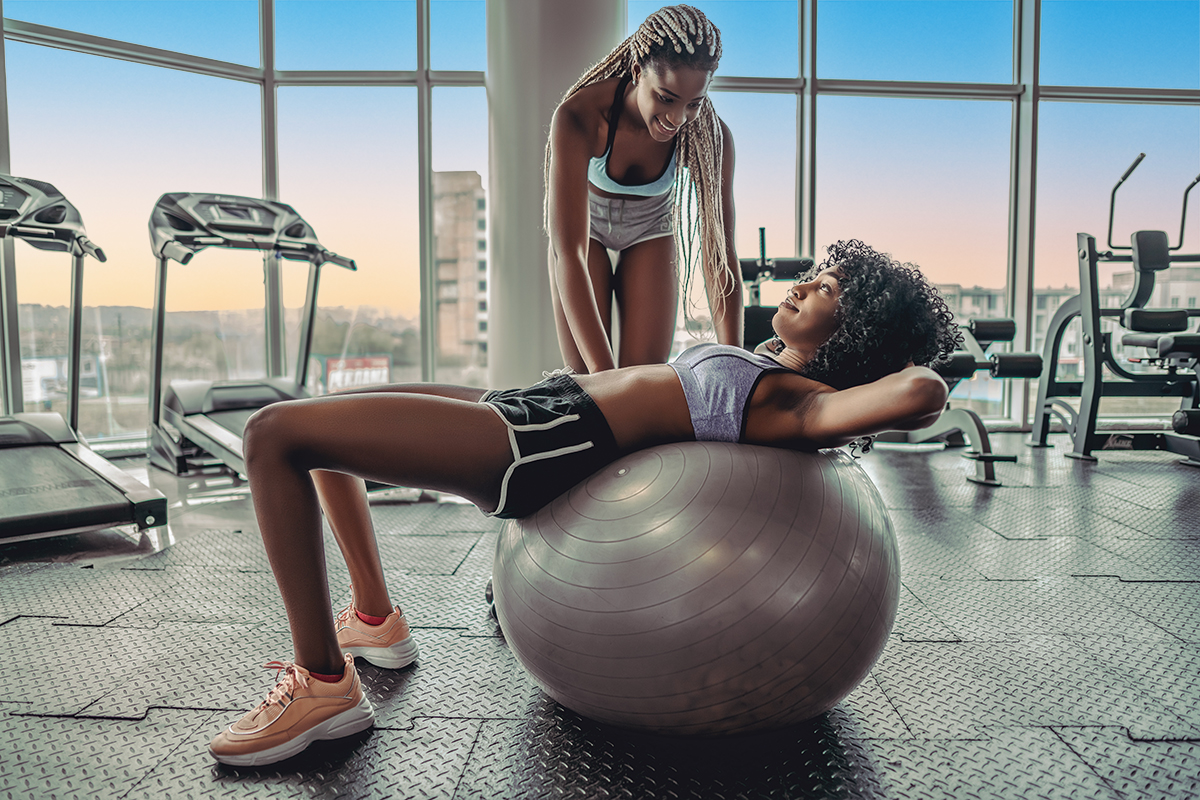 The College of Health Sciences offers a 24-credit-hour minor available to students across campus. Students are immersed in didactic (traditional, lecture-based) and kinesthetic (physical activity) courses to develop a better understanding of key concepts related to personal training, with the program designed to prepare you with the material addressed on assorted professional personal training certification exams.
The variety of physical activity courses help to broaden your understanding of group fitness—an area that is in high demand. Students seeking part-time employment as a personal trainer or fitness instructor, during your undergraduate studies and beyond, may be interested in this minor.
Coursework
Required (16 credit hours)
ESMS 2015 (3) Resistance/Aerobic Train Apps
ESMS 3405 (3) Kinesiology
HLSC 3505 (3) Prin/Health Fitness Instruc (Prerequisites for this course include BIOL 2010/BIOL 2011 and BIOL 2020/BIOL 2021.)
ESMS 3700 (3) Intro to Exercise Physiology
PHED 3001 (1) Personal Training Exam Prep* (Permit required; all other coursework must be completed prior to taking this course.)
Choose from the following (3 credit hours)
HLSC 2100 (3) Wellness Concepts & Practices
or
NUTR 2202 (3) Nutrition
PHED courses** (8 credit hours total, including one aquatic-based course)
PHED course options
PHED 1003 (2) Aerobics
PHED 1004 (2) Jogging
PHED 1007 (2) Yoga
PHED 1008 (2) Walking
PHED 1009 (2) Fitness Thru Cross-Training
PHED 1015 (2) Stationary Cycling
PHED 1016 (2) Pilates
PHED 1020 (2) Fitness for Beginners
PHED 1141 (2) AbLab
PHED 1302 (2) Free Weights & Machines
PHED 1305 (2) Kettlebell
PHED 1444 (2) Kickboxing
PHED 1744 (2) PiYo/Pilates/Yoga
PHED 1932 (2) Zumba
PHED aquatic course options
PHED 1006 (2) Water Aerobics
PHED 1711 (2) Beginning Swimming I
PHED 1713 (2) Intermediate Swimming
PHED 1722 (2) Swim-Lifeguarding
PHED 1742 (2) Cond Thru Swimming
PHED 2703 (2) Teaching Swimming & WSI
PHED 3406 (2) Lifeguarding Instructors
*Students will be required to show proof of current CPR certification when taking the Exam Prep course. Certification can be obtained from an outside agency/course, or students may choose to complete either HMSE 2102 or ESMS 3050, both of which are offered within the college, and provide the needed certification.
**Not all PHED courses are available each semester; above are possibilities. In addition, new PHED courses are sometimes added to the schedule. If you see a course on the schedule that is not listed above, please speak with your advisor to determine if a substitution is authorized.
For more info:
Debra Wyatt, MS
dlhowrd1@memphis.edu