Physical Education (PHED) Activity Courses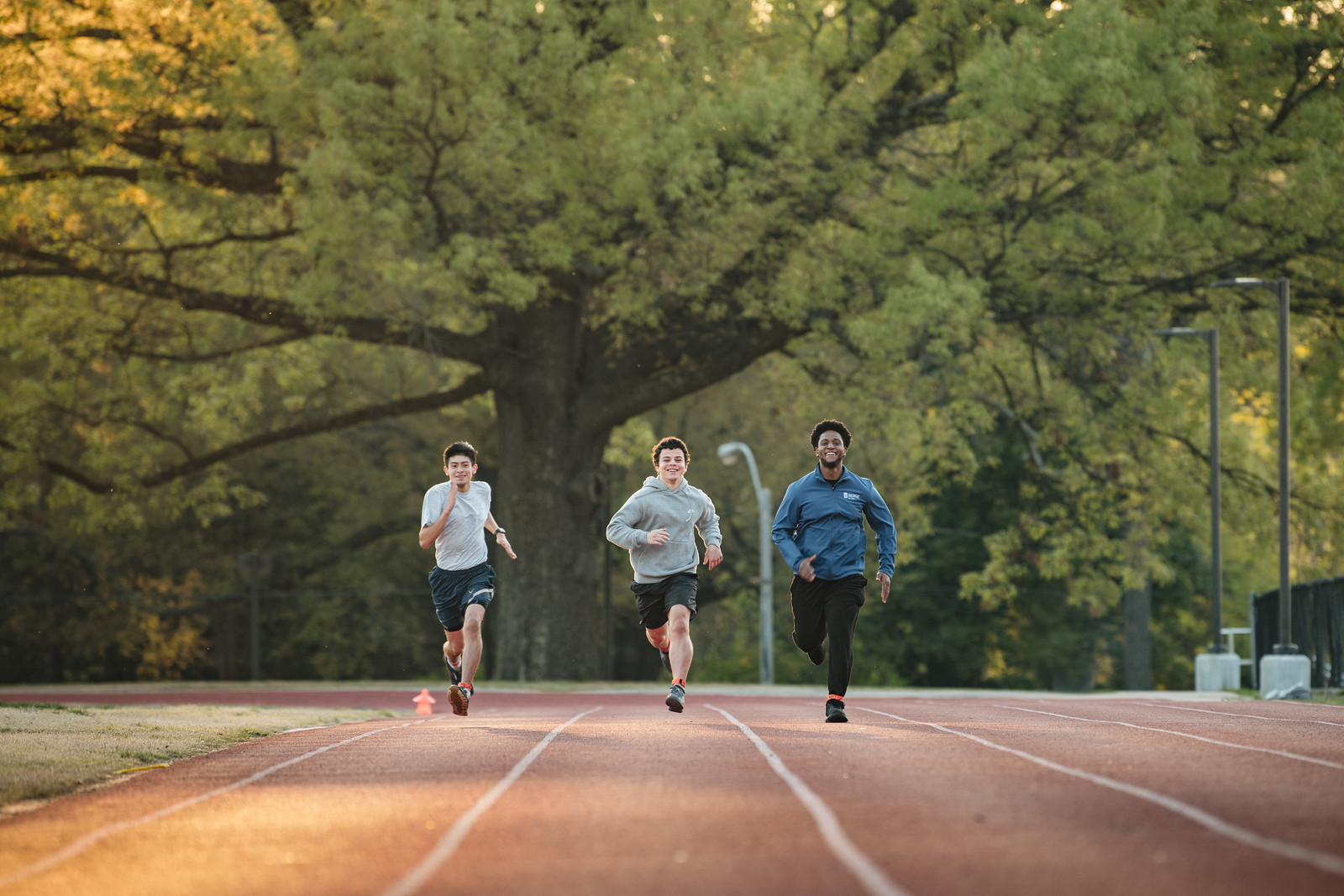 Did You Know?
With the new tuition cap, full-time resident undergraduate students are only charged tuition for 12 credit hours and graduate students for 10 hours - regardless of how many hours you take. This is a great opportunity for ALL MAJORS to add some Physical Education courses.
Benefits of PHED classes
The Physical Education (PHED) Activity Program offers you the unique experience of receiving college credit while promoting a healthier and active lifestyle.
Two credit hours
All courses may be repeated once for credit
Physical activity
Second session classes offered
Promotes healthier lifestyle
Some classes offer skills for summer jobs
Is there a class you're interested in taking but don't see it on the schedule?
Contact Debra Wyatt.
Fitness
PHED 1003 Aerobics (Group Fitness)
PHED 1004 Jogging
PHED 1007 Yoga
PHED 1008 Walking Health/Fitness
PHED 1009 Fitness Through Cross TrainingPHED 1923 Volleyball
PHED 1015 Stationary Cycling
PHED 1016 Pilates
PHED 1020 Fitness for Beginners
PHED 1107 Yoga II
PHED 1141 AbLab
PHED 1302 Free Weights & Machines
PHED 1305 Kettlebell
PHED 1743 Triathlon Techniques/Training
PHED 1744 PiYo
PHED 1814 Ballroom Dancing
PHED 1932 Zumba
Sport
PHED 1921 Basketball
PHED 1922 Rugby
PHED 1923 Volleyball
PHED 1931 Soccer
PHED 1571 Golf
PHED 1561 Bowling
PHED 1562 Intermediate Bowling
PHED 1521 Racquetball
PHED 1522 Intermediate Racquetball
PHED 1500 Table Tennis
PHED 1501 Beginning Tennis
PHED 1502 Intermediate Tennis
Nature
PHED 1331 Camping
PHED 1333 Backpacking
PHED 1334 Rock Climbing
PHED 1340 Intro to Fly Fishing
PHED 1361 Horseback Riding
PHED 1108 Universal Survival Techniques
Martial Arts/Self Defense
PHED 1412 Judo
PHED 1413 Self-Defense Techniques
PHED 1414 Intermediate Judo
PHED 1438 Mixed Martial Arts (MMA)
PHED 1439 Brazillian Jiujitsu
PHED 1440 Muay Thai
PHED 1441 Karate
PHED 1443 Aikido
PHED 1444 Kickboxing
PHED 1445 Tae Kwon Do
PHED 1446 Tai Chi
PHED 1447 Krav Maga
PHED 1463 Basic Foil Fencing (Modern Fencing)
PHED 1464 Padded Weapons
Water
PHED 1006 Water Aerobics
PHED 1710 Aqua Zumba
PHED 1711 Beginning Swimming
PHED 1712 Beginning Swimming II
PHED 1713 Intermediate Swimming
PHED 1722 Lifeguarding
PHED 1742 Conditioning Through Swimming
PHED 1771 Scuba Diving
PHED 1772 Advanced Scuba Diving
PHED 1782 Kayaking
PHED 1783 Canoeing
PHED 2703 Teaching Swimming and WSI
PHED 3406 Lifeguard and Pool Management (Teaching Lifeguards)
Maintaining a physically active lifestyle is paramount to your health and we strongly encourage all students to adopt a lifestyle of regular physical activity, structured exercise, and optimal nutritional intake.
If you have questions about the physical activity program, contact program director Debra Wyatt.