2021 CAS Distinguished Research Award (CASDRA)
Each year the pool of candidates for the College of Arts and Sciences Distinguished Research Award (CASDRA) consists of those faculty members who are nominated for the Alumni Association for Distinguished Research or Creative Achievement (AADRACA) and who are not selected for an AADRACA that year. For more information on this award, please visit the CAS website.
Dr. Meghan McDevitt-Murphy, Psychology / Social Sciences
Meghan McDevitt-Murphy, PhD is a Professor of Psychology and currently serves as the Director of the APA-accredited PhD program in clinical psychology. She joined the faculty at The University of Memphis in 2006, following an NIH-funded postdoctoral fellowship at Brown University Medical School. She received her PhD in Clinical Psychology at Auburn University in 2004. Dr. McDevitt-Murphy's research focuses primarily on the intersection of posttraumatic stress disorder (PTSD) and substance misuse. She is the Director of the Trauma and Coping Research Group in the Department of Psychology, and has conducted research on survivors of a host of different types of psychological trauma.
Along with her graduate students, she has published over 70 peer-reviewed articles and book chapters. Much of her recent work has focused on military veterans, with projects aimed both at understanding the relations between PTSD and substance misuse in this population, and at developing tailored interventions. Dr. McDevitt-Murphy has held federal research grants from the National Institutes of Health, the Department of Defense, and the Consortium to Alleviate PTSD. She is currently the PI of a grant from the Health Resources and Services Administration focused on training clinical psychology doctoral students in evidence-based interventions for substance use disorders. Dr. McDevitt-Murphy is a Fellow of the Association for Behavioral and Cognitive Therapies. She was recognized as PI Millionaire by The University of Memphis in 2017 and was awarded the Jack and Jane Morris Professorship by the University of Memphis College of Arts and Sciences in 2018.
Fatima Nogueira, World Languages and Literature / Humanities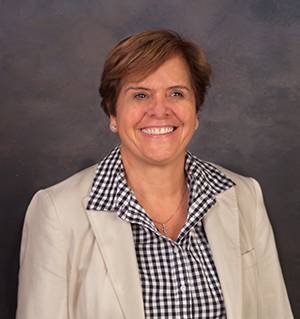 Dr. Fátima R. Nogueira is a Professor of Spanish and Portuguese at WLL. She has a BA in Filosofia e Letras at Pontifícia Universidade Católica de Campinas. She has also a MA in Literary Theory at the same institution. She has another MA in Romance Languages at The University of Memphis and a PhD. in Spanish and Portuguese at Vanderbilt University (2007). Her research embraces questions related to the concepts of temporality and becoming in Latin American literary and sociocultural constructions. She has published the books: Poéticas del devenir: Lispector y Valenzuela (Santiago, Chile RIL Editores, 2016); in coauthorship with Fernando Burgos Pérez, Conductividades posmodernas en la obra de Enrique Jaramillo Levi (Panamá: Editorial de la Universidad Tecnológica de Panamá, 2012) and Nuevas iluminaciones: la larga trayectoria literaria de Enrique Jaramillo Levi (Panamá: Editorial de la Universidad Tecnológica de Panamá, 2017). She also published with Christina Karageorgou-Bastea (Vanderbilt University) and Leila Lehnen (Brown University) the book Itinerarios de Lectura/ A Journey in Readership: Homenaje a Cathy L Jrade (Vigo: Editorial Academia del Hispanismo, 2019). She has published thirty-five articles which have appeared in national and international journals and other academic venues. Currently she is working in a book with the tentative title Andar, andar que un poeta no necesita casa. El viaje en la obra de Cecilia Meireles/ Walk, walk. A poet does not need a home. Travel in the works of Cecilia Meireles. Cecilia Meireles is a Brazilian poet, educator, journalist, painter, musician, and cultural promoter. She is recognized as well as one of the major figures in Latin American Literature.
She completed 15 years of teaching at University of Memphis, where she served in many committees in the department and college. She also created a Portuguese program for Spanish majors. In 2018 she organized with Sharon Stanley from Political Sciences the successful conference The Politics and Poetics of Race in the Americas.
Sajjan Shiva, Computer Sciences / Natural and Mathematical Sciences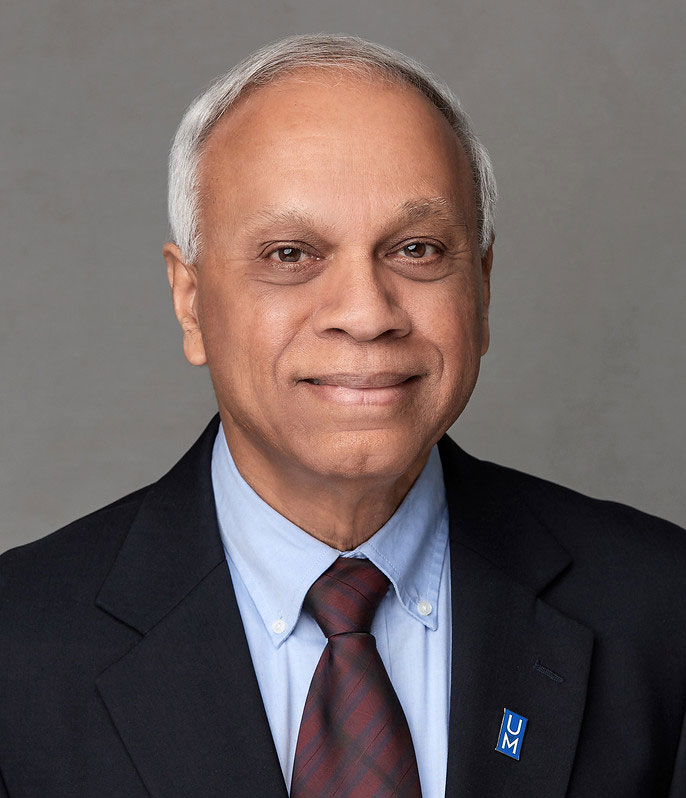 Dr. Sajjan Shiva joined UM in 2002 as the Director of the Computer Science Division ( of the Department of Mathematics) and transitioned it to the CS department in 2005 and served as the founding chair until 2015. Prior to joining UM, he served as the technical program manager for a large consortium of industries for automatic design of Ships, funded by the US Department of Defense (DoD), as the manager of software quality assurance for a large missile defense project and as the technical advisor to the advanced technology laboratory of the Strategic Defense Command. He was on the CS faculty of the University of Alabama in Huntsville, served as Department Chair and attained the Emeritus Professorship. He also served on the CS faculty at Alabama A&M University. He is an IEEE Fellow (the highest honor from the professional society).
Shiva has conducted research in the areas of Computer Architecture, Distributed Systems, Software Engineering, Artificial Intelligence and Knowledge Engineering and Computer Systems Security. His research activity started with the area of computer aided design of hardware systems. He developed programs to design hardware from a high level functional description of the systems. His work on Hardware Description languages and automatic synthesis supported programs at NASA. He extended this work to utilize artificial intelligence techniques. This led to the development of knowledge representation and search schemes. He applied these knowledge engineering techniques to software re-use. His work was recognized by the US Department of Defense and NASA.
His work has been funded by NSF, NASA, DoD, Office of Naval Research (ONR) and currently Department of Homeland Security (DHS/AFIT).
He collaborated with MIS and EECE departments to establish the Software Testing Excellence Program (STEP) program at UM. This program is supported by and is serving FedEx and other industries.
As the Director of the Game Theory and Cyber Security laboratory (https://gtcs.cs.memphis.edu) of the Computer Science Department at UM, his current research is focused on security and privacy of computer systems and applications, and Software engineering of Artificial Intelligence systems.
Dr. Shiva has guided 20 doctoral students (10 at UM) and currently guiding 4. His publication list includes 160+ Conference and Journal articles. Based on his teaching courses on computer systems architectures, he has authored four books, which have seen 11 editions including one in Spanish. His publications are used in 120+ universities in USA, Canada, China, India, Australia, Spain, Iran and other countries.
Micah Trapp, Anthropology / Engaged Scholarship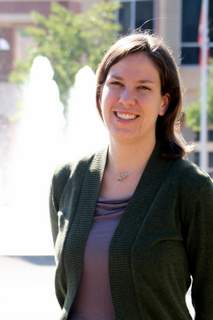 Dr. Micah Trapp received her Ph.D. in anthropology from American University in 2011. Her international and local research explores the boundaries and limits of capitalism through the study of food systems and ultimately takes up the question: What are the possibilities for social and economic equity? My scholarship contributes to research, theory, and application in the areas of 1) humanitarian aid; 2) the anthropology of food and taste; 3) economic anthropology and household food economies; and 4) food policy. Explored across multiple field sites, my research centers on how the social dimensions of taste intersect with the economic processes of distributing food assistance. Conceptual questions central to my research agenda focus on the value, meaning, distribution, and exchange of resources in the capitalist industrialized food system. As an ethnographer, my work is driven by the sensory dimensions of food and theoretical engagements with taste and attends to how the sensuality of food expands our perception of social relationships and power.
She conducted my dissertation fieldwork at the Buduburam Liberian refugee camp in Ghana and addressed the complex processes associated with the shifts from formal to informal aid in a long-term camp and the eventual UNHCR cessation clause of refugee status for Liberians. In this work I explored how the collective production and taste of "refugee food" rejected the logic of what Didier Fassin has called "humanitarian reason," or the moral logic that governs and determines who will receive aid. In the United States, I have extended my interest in unseen and unknown food economies and distribution through fieldwork with grocery auctions, focusing on how taste and the value-making processes that turn the spoils and waste of the capitalist industrialized food system into valued food..
As a practicing anthropologist, she has worked for two refugee resettlement agencies in the US and have also worked on a USAID evaluation team.
Trapp's most recent research has focused on food aid and entitlements in the United States. For the past four years, she has been involved in fieldwork on federal school food entitlements and the National School Lunch Program. This multi-dimensional ethnographic project has spanned two school districts and two school food vendors to explore the social and economic processes of producing and distributing school meals. Conceptually her work explores how various actors participate in the production and distribution of school food entitlements, with a focus on the value-making processes that generate good food. I explore how the social dimensions of taste intersect with the moral and economic processes of food entitlements and have conducted research with students, parents, school faculty and staff, food service workers through all local stages of school food production and distribution, from warehouse to kitchen and cafeteria. This research expands her theoretical work on how taste and food assistance intersect in the contemporary capitalist economy. I have also conducted community-engaged research in collaboration with GrowMemphis, students in Ethnographic Methods, and Rhodes College, on how food assistance programs (Double Greens) influence access to fresh fruits and vegetables at farmer's markets.