2021 Early Career Research Award (ECRA)
Each academic year the College of Arts and Sciences recognizes and rewards faculty members with outstanding research programs in the early stages of their career. Recipients receive $500 to be used for research (not for salary) and a plaque as tokens of this recognition. For consideration, a candidate for one of these awards must be a tenure-track faculty member in the College of Arts and Sciences at the University of Memphis, be employed for no more than five academic years in that position, and be no more than eight years beyond receiving the terminal degree, prior to the semester of application. No past recipient will be eligible to receive the award again.
Lindsey Feldman, Anthropology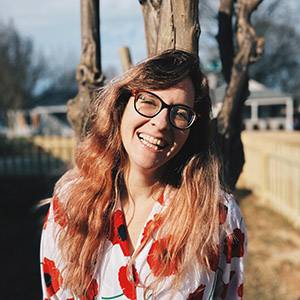 Dr. Lindsey Raisa Feldman graduated with a PhD in Sociocultural Anthropology from the University of Arizona in 2018. She is beginning her 4th year as an Assistant Professor in the Department of Anthropology at the University of Memphis. Her research interests are interdisciplinary and intersectional, including cultural criminology, masculinity, identity, justice studies, intersectional race and gender studies, anthropology of emotions, and the ethnography of the prison.
Since 2015, across multiple research, teaching, and community projects, she interrogates the lived experiences and lasting impacts of the American carceral system on the humans within and betwixt its walls. She is interested in understanding how incarcerated individuals creatively express their identities and maintain a sense of selfhood while living under hyper-restrictive conditions, with a particular interest in how men navigate and resist dominant modes of masculine identity in prison.
She has published in a wide variety of formats, including peer reviewed journals and book chapters. She has also been featured across various media outlets on her work related to incarceration. All of her publications and media appearances can be found at www.lindseyraisa.com.
Her current research project is a visual ethnography titled "In pursuit of the 'Good Man': An ethnographic examination of complex masculinities after release from prison." This project combines photo elicitation and participatory photovoice methodologies to explore the intersection of racial capitalism and normative masculinity during prison reentry. Together with her research participants, using the camera as the locus of understanding, she will examine the narratives of masculinity that incarcerated men draw on, subvert, and reproduce as they prepare for and experience release from incarceration. This project will result in policy recommendations, a public photography exhibit, and scholarly writing.
Jaime Sabel, Biological Sciences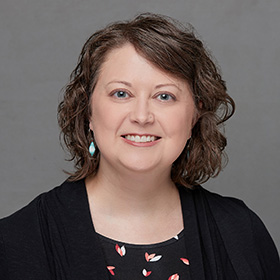 Dr. Jaime Sabel is an Assistant Professor in the Department of Biological Sciences. Prior to joining the faculty in 2016, she earned a B.A. in Biology at Simpson College, an M.S. in Genetics at The University of Iowa, and a Ph.D. in Science Education at the University of Nebraska. Dr. Sabel's work is focused on how various types of educational scaffolds can be incorporated into undergraduate education to support students in learning complex biological concepts. This work will inform the design of undergraduate and graduate biology courses to integrate scaffolds that will support students as well as the design of scaffolds that will best support students in these efforts.
Dr. Sabel teaches undergraduate biology courses including the Synthetic Biology CURE Lab, Biology of Cells, and General Biology II. She also co-developed and is the co-coordinator of the Biology Learning Assistant Program. At the graduate level, she teaches College Biology Teaching and Advanced College Biology Teaching.
You can view a list of her most recent publications on her faculty profile page.
Scott Sundvall, English
Scott Sundvall arrived at the University of Memphis (UofM) in 2016 after receiving his PhD in English from the University of Florida, and he is currently an assistant professor in the Department of English. He served as the Director for the Center for Writing and Communication (CWC) at the UofM from 2016-2021, and he is currently the Faculty Senator for the Department of English.
Sundvall's research focuses on the novel intersections of new media technology and rhetoric/writing studies, with a particular focus on electracy. His work on electracy, contemporary political rhetoric, critical and rhetorical theory, critical pedagogy, and activist rhetorics has been published in Philosophy and Rhetoric, Computers and Composition, Composition Forum, Textshop Experiments, Media Fields, enculturation, Hyperrhiz, and various edited collections. His own edited collection, Rhetorical Speculations (2019), explores the exigence for a speculative modeling of, and proactive approach to, digital humanities in general, digital rhetoric and writing in particular.
Sundvall is currently completing two monographs. The first, They Shoot [at] Live Children, Don't They?, uses a cross-genre, diary-entry form to explore the rhetoric of American (gun) violence from his own subject-position. This book explores the intersections of race, gender, class, toxic masculinity, cultural pathology, and the logic of late capital relative to the rhetoric of American (gun) violence by advocating a rhetorics of visibility. His other monograph in progress, Back to the Future of Rhetoric, examines the inversion of content and otherwise style in contemporary rhetoric via the context of electracy. He is also currently co-editing a collection on electracy, Problems B Us, as well as co-editing a special issue of Convergence on post-COVID digital pedagogy.