2021 Dean's Award for Teaching Excellence
Karen Baker, Psychology
Dr. Karen Baker received her M.S. in Counseling and Personnel Services from (then) Memphis State University in 1988 and went on to complete her Ph.D. in Counseling Psychology in 1992. She began teaching for the psychology department at the University of Memphis in 2014. Currently a Senior Lecturer in Psychology on the Lambuth campus, Dr. Baker teaches a wide range of undergraduate psychology courses. She also enjoys the opportunity to develop rewarding one-on-one relationships with her students through her academic advising responsibilities. The parent of four adult children, she enjoys travel, college sports, and is an avid reader. Her non-profit work with Madison County CASA (Court Appointed Special Advocates for Children) is near and dear to her heart.
Scott Fleming, Computer Science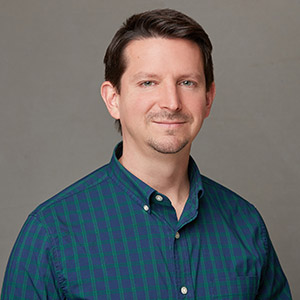 Scott Fleming is an Associate Professor of Computer Science at the University of Memphis, where he directs the Human-Oriented Software Engineering Lab. He received his Ph.D. in Computer Science from Michigan State University in 2009, and he worked as a post-doc researcher at Oregon State University before coming to Memphis in 2011. To date, Dr. Fleming has amassed a considerable research track record (e.g., in terms of publication, financial support, and awards) in the areas of human–computer interaction, software engineering, and computing education. He also has a strong interest in teaching, which dates back to his first entry into the field of computer science in the 1990s, and over the years, he has taught numerous courses on computer programming and software development -- "coding" for short.
Dr. Fleming's interest in the challenging and increasingly critical human activity of coding spans both his research and teaching. In particular, a key aim of Dr. Fleming's work is to better help students master coding skills. Learning to code is notoriously difficult for students, with its myriad technical, cognitive, and social challenges. Dr. Fleming brings the latest evidence-based methods and practices from computing education research into his classroom -- both to help students learn more effectively as well as to generate new knowledge and understanding of the methods. For example, Dr. Fleming has recently explored novel approaches based on worked example instruction and practice testing to help students master full-stack web development. The results of this work have shown considerable promise, combining strong learning outcomes with highly positive student feedback on the instruction.