2022 Alumni Association Distinguished Teaching Award
Edward Maclin, PhD Instructor, Department of Anthropology, College of Arts & Sciences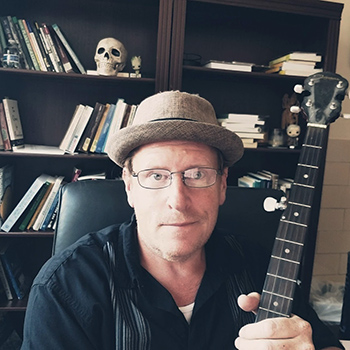 Dr. Edward (Ted) Maclin is an instructor in the Department of Anthropology at the University of Memphis. Before completing his PhD, he developed and managed education programs and internships at Brooklyn Botanic Garden in New York. He served for four years on the board of the New York City Museum Educator's Roundtable. He was a 2013 recipient of the Teach Tennessee Governor's Fellowship for Science Education. He completed his PhD in Anthropology at the University of Georgia in 2015.
At the University of Memphis, he teaches a wide range of courses at both the undergraduate and graduate level and sits on multiple graduate student committees. Recently, he has served on two departmental committees devoted to promoting diversity, inclusion, and anti-racism in the department's core curricula.
Maclin is the co-editor of The Slaw and the Slow-Cooked: Culture and Barbecue in the Mid-South (2011). His current interests focus on environmental and economic justice, climate change, the politics of knowledge, and the political economies of materials and technologies. He is also engaged in research on the social and environmental changes stemming from Ford's Blue Oval City in Haywood County, Tennessee.
Visit Dr. Maclin's faculty profile page for more information on his research.