2019 VISITING PROFESSORS
Memphis Law has added two new visiting professors to its ranks: Bernard A. (Bernie) Burk and Anna Vescovo. Please read more about professors Burk and Vescovo below.
Bernie Burk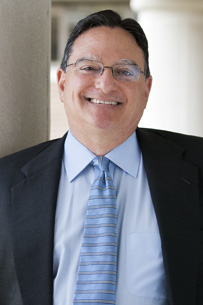 Professor Bernie Burk will serve as a Visiting Assistant Professor of Law for the 2019-20 academic year. He will be teaching Professional Responsibility, Remedies, Pretrial Litigation, and Conflict of Laws. Professor Burk directed the Lawyering Skills program as a visitor at the University of Arkansas Little Rock, and has also taught Civil Procedure, Contracts, Trial Advocacy, Advanced Trial Advocacy, and a seminar on Legal Malpractice entitled "How Lawyers and Clients Behave Badly." He has taught at Stanford Law School, the University of North Carolina School of Law, and Campbell University School of Law.
Anna Vescovo
Professor Anna Vescovo will serve as a Visiting Clinical Assistant Professor of Law, teaching Legal Methods during the 2019-20 academic year. For most of her twenty-eight year career she served as a judicial law clerk to appellate judges. She first served in that capacity for Sixth Circuit Court of Appeals Judge Harry W. Wellford (1991-1992; 1995-2001). Professor Vescovo then served as senior law clerk for Tennessee Court of Appeals Judge Holly Kirby (2001-2014) and continued in that position when Judge Kirby became Justice Kirby on the Tennessee Supreme Court (2014-2019).