ML - MEMPHIS LAW MAGAZINE WINTER 2020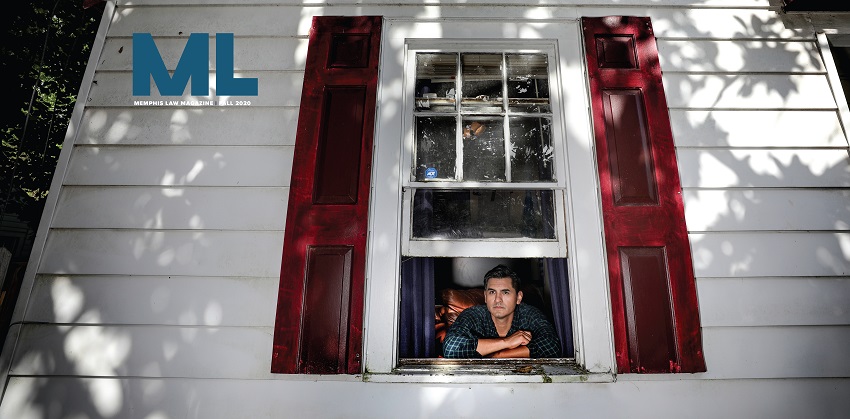 ---
| Feature Story |
By Ryan Jones

As we celebrate the 100th anniversary of the ratification of the 19th Amendment, many individuals may not be aware of the role that African American women played in the battle for women's right to vote. This article examines the history of race in the history of the suffrage movement, as well as several important African American women who helped the movement succeed, though history has often forgotten the greatness of their deeds.
---
| Articles |
By Ryan Jones

The COVID-19 pandemic forced a near-uniform transition to online teaching and learning, but it didn't stop the Memphis Law Summer Externship Program from securing a record high 53 real-world placements for students enrolled in the course - all working remotely and some in ways never before thought of in the legal profession.

| Meet five Memphis Law externs who externed remotely this summer>

By Ryan Jones

Judge Bernice Bouie Donald (JD '79) has spent her entire life breaking down barriers and being the "first" to achieve a great many things. The term "trailblazer" does not begin to sum up her self-forged path In this profile and interview, we learn about her drive to teach others and lift them up, as well as her views on how the current pandemic has influenced the legal profession and the future of legal education.

| Read our full interview with Judge Donald here >

By Brad Bennett


*Reprinted and shared with permission from the Southern Poverty Law Center

As we celebrate the 66th anniversary of Brown v. Board of Education, the U.S. Supreme Court decision that outlawed school segregation and declared that separate schools are inherently unequal, schools in predominantly Black neighborhoods still have fewer resources, fewer counselors and experienced educators, and, overall, lack the level of educational opportunities found in schools in predominantly white neighborhoods.

| Read more about the current state of education in the South 66 years after this historic case >

By Ryan Jones

A look at how our students, faculty and programs shifted to focus on the ongoing problem of evictions during the COVID-19 pandemi - from our Medical-Legal Partnership Clinic's nimble pivot away from in-hospital work, to forming a cross-state partnership with the University of Tennessee Knoxville School of Law, to our ongoing work with community partners to administer a unique Eviction Settlemen Program in the City of Memphis.

| Learn more about the work being done by Memphis Law faculty, clinics, and students on Eviction-related work >

By Professor Demetria Frank


Professor Demetria Frank weighs in on the importance of lawyer cultural competence, a set of behaviors, attitudes and policies that enable a lawyer to work effectively in cross-cultural situations, especially in diverse systems, agencies and with other professionals.

By Staff

Stay up-to-date with news and events happening at Memphis Law.
Read the full magazine on Issuu >
---
Feel free to send us class notes and updates about your accomplishments. Please include your class year and a high-res head shot, if possible.
To request a hard copy, please email us and we will send you a copy as long as extras are available.
To download this issue as a PDF, please click here.
CONTACTING ML:
Ryan Jones - Executive editor
(901) 678-4910
rjones1@memphis.edu
University of Memphis
Cecil C. Humphreys School of Law
1 North Front St.
Memphis, TN 3810