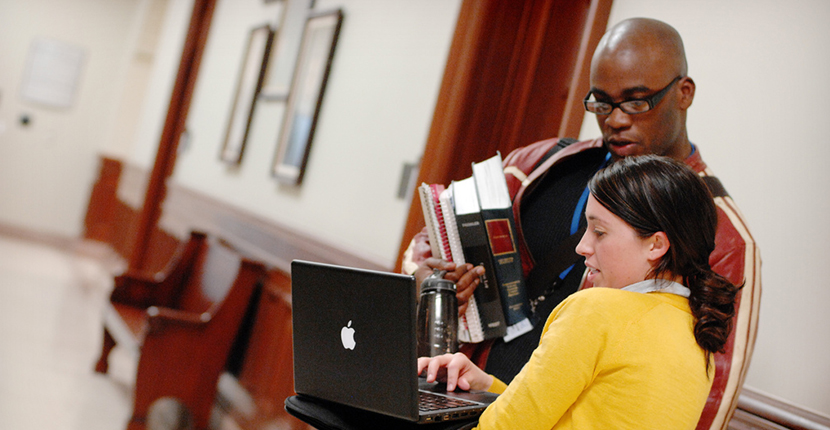 FAQ
Feel free to contact the Law Admissions Office directly if you cannot find the answer to your Frequently Asked Question.
Facts And Statistics
What is the size of the entering class? The size of the 2022 entering class is 101.
What is the enrollment at the University of Memphis School of Law? Enrollment for Fall 2023 in the law school is 289.
What are the median LSAT scores and UGPA's of enrolled students? The median LSAT score for Fall 2023 was 155 and the median undergraduate grade point average was 3.39. For more specific LSAT and UGPA information, please review our profile information. This information is current as of July 2, 2023.
What is the geographic makeup of the student body? Fall 2023 entering class is one a geographically diverse class at the University of Memphis. While the majority of students are from Tennessee residents,12% are non-residents
Application Process
When is the application deadline? The priority application deadline for first-year applicant is April 1st.
Are letters of recommendation required? Letters of recommendation are not required at the University of Memphis School of Law, but applicants are encouraged to submit up to three letters of recommendation. Recommendation letters should be written by former professors, instructors, or other professionals who can provide relevant information on the applicant's intellectual ability, academic performance, and potential for success in law school. Letters from personal or family friends or social acquaintances which provide only minimal information on an applicant's abilities are not considered helpful. We prefer the letters or evaluations be submitted with your CAS report. Please note LSAC does NOT automatically send your letters of recommendation with the CAS report. The applicant will not be able to read the letter(s) but they will be able to see they have been received as LSAC will bank the letters in their account. Applicants must login to their account and assign their letters to the specific schools they wish to receive the letter.
Do you grant interviews? The Law Admissions Office does not conduct evaluative interviews for the purpose of admission, but applicants are welcome to visit the law school, meet with a member of the admissions staff, observe a class, and take a tour with a student guide. To arrange a visit, contact the Law Admissions Office at lawadmissions@memphis.edu or 901.678.5403.
What is the application fee? For the first-time applicants, there is no application fee. For transfer or visitor students, the fee is $25.
What are some factors considered by the admissions committee? Our admissions process seeks those applicants with the greatest chance for success, both in their education and in their future careers. As a result, admission into the Cecil C. Humphreys School of Law is competitive, and many different factors are considered in admissions decisions. To be considered for admission, applicants must have completed or be in the process of completing a bachelor's degree from an accredited four-year institution or the foreign equivalent and must have an LSAT score current in five years, so those applying for Fall 2024 must have a LSAT taken from June 2019 through June 2024. We look closely at the admission index, which is based on the applicant's undergraduate GPA and the applicant's highest LSAT score. Applicants are encouraged to explain, in an addendum, any variance in their LSAT scores. Our application requires a personal statement and the CAS report.
Other factors considered in the admissions process include overall academic record, extracurricular activities, community involvement, employment, and other life experiences. Applicants are encouraged to submit letters of recommendation or evaluations addressing their potential for academic success.
As a publicly assisted institution, Tennessee residents may be given preference in selection; however, non-resident applicants are encouraged to apply. Non-resident applicants will be asked to answer a series of simple questions about their interests and reasons for applying to the University of Memphis School of Law. The School of Law recognizes the benefits of diversity in the classroom. We strive to create a student body representative of a wide range of social, economic, and ethnic backgrounds. In the personal statement, applicants are encouraged to identify ways in which they might contribute to the diversity of the law school.
How is residency determined? At the University of Memphis, residency is determined using the regulations established by the Tennessee Board of Regents. An initial determination of residency is made based on the information submitted on the law school application. For more information on residency classification, please contact the Admissions Office at 901.678.5403.
Law School Admission Test
What is the LSAT exam and where do I get information about the exam? The Law School Admission Test (LSAT) is a half-day standardized test required for admission to all ABA accredited law schools. It provides a standard measure of acquired reading, verbal reasoning and analytical skills that law schools can use as one of several factors in assessing applicants. The test is administered four times a year at hundreds of locations around the world. For more information on the LSAT exam, please consult LSAC.
Should I prepare for the LSAT exam? There are many different ways to approach the Law School Admission Test. Applicants are encouraged to prepare for the LSAT. More information on preparing for the LSAT can be found on LSAC's website.
What happens if I retake the LSAT? For Fall 2024 admission, LSAT scores taken June 2019 or later will be reviewed for admission to the University of Memphis School of Law. If the applicant takes the LSAT more than once, the highest LSAT score will be used in the admissions index. Applicants are encouraged to explain, in a separate statement, any variance in their LSAT scores.
Must I register with Credential Assembly Service (CAS)? Yes. All ABA-approved law schools, including the University of Memphis Cecil C. Humphreys School of Law, and several non-ABA-approved schools, require an applicant to register with the Credential Assembly Service (CAS). For more information on the CAS, please contact the Law School Admissions Council.
The CAS provides a service, including a five year subscription, that prepares and provides a report for each law school to which you apply. The report contains information that is important in the law school admissions process. There is a separate charge for each report you have sent. Your report will include:
An undergraduate academic summary
Copies of all undergraduate, graduate and law school transcripts
LSAT scores and writing sample copies
Copies of Letters of Recommendation, if processed by LSAC
Notification and Acceptance
How can I check the status of my application? It is the applicant's responsibility to check on the status of his or her application. Our online application is available through LSAC. Applicants applying to the University of Memphis School of Law will receive an email with information on how to check the status of their application. Henceforth, the applicant can check their Memphis application status online. Applicants will also receive an email once the application is complete. Once a decision is rendered, the online status will be updated accordingly. Final decisions are e-mailed to the applicant's primary email address. Most decisions are made between January and April.
When are applicants notified of admission decisions? Applicants are typically notified of admission decisions between January and April.
What is the deposit deadline and what is the amount of the deposit? The deposit deadline is mid-April or two weeks after notification, whichever is later. The deposit is $250.00, which is not refundable.
May I defer my acceptance? Yes, deferrals are granted on an individual basis. You must submit in writing a formal request indicating your reason for seeking a deferral. Deferrals are granted for one academic year.
Curriculum
Are faculty members accessible to students? The Cecil C. Humphreys School of Law consists of 28 full-time teaching faculty dedicated to excellent classroom instruction and to student professional development, meaningful scholarship, and distinguished service to the community and the legal profession. These men and women offer through their courses a rich and varied curriculum designed to educate students and prepare them for a variety of career opportunities after graduation. Faculty members maintain an "open-door" policy, making them available to students. Faculty members are eager to aid students in their legal education and pursuit of a legal career.
What clinical opportunities are available? The School of Law has been operating the University of Memphis Legal Clinic for more than 20 years. The legal clinics to promote the development of good lawyering skills and bridge the connection between legal theory and legal practice by offering the opportunity to represent actual clients under close clinical faculty supervision. Students interview clients, conduct factual and legal investigations, provide client counseling, negotiate, and draft relevant documents and pleadings. Students also may prepare and try civil cases in one of six different clinics. Please review the University of Memphis Legal Clinic for more information.
What is the average course load? The school operates on the semester system and requires 90 semester hours for the Juris Doctor (J.D.) degree. A full-time student is required to enroll in at least 12 hours each semester, and the average course load is usually between 14 and 16 hours per semester. Students in the full-time program normally graduate in three years.
Is there summer school? Summer classes are available, but they are not mandatory. Some students graduate after five semesters and two summer sessions of full-time study.
Does Memphis have any areas of concentration or Certificate Programs? The upper-level curriculum permits students to take courses in specialty areas of law, develop fundamental lawyering skills, and concentrate their legal education in particular areas of interest. The University of Memphis offers four certificate programs in the areas of Advocacy, Business Law, Health Law, and Tax. To learn more about these Certificate Programs, please review Certificate Program.