ICYMI - Headlines
In Case You Missed It
ARCHIVED INFORMATION AND EVENTS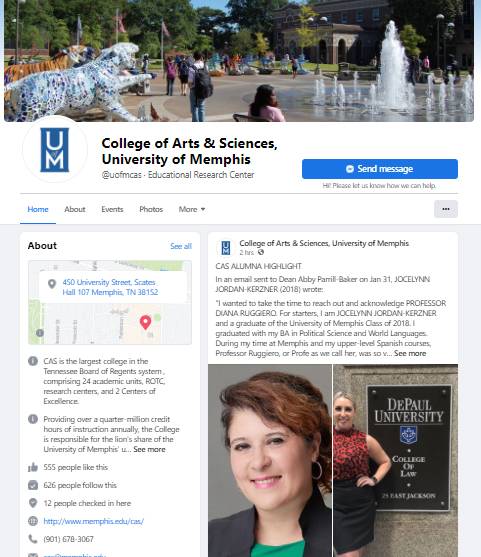 The ABCs of CAS
Tuesday, Feb. 3 - The College of Arts & Sciences has initiated a social media campaign called, "The ABCs of CAS". The campaign will present information on all departments and institutes within the college during the spring 2022 semester beginning with the African and African American Studies and ending with World Languages and Literatures. The posts will be presented on the college Facebook (https://www.facebook.com/uofmcas), Twitter (https://www.twitter.com/uofmcas) and Instagram (https://www.instagram.com/uofmcas) social media platforms. One of the main goals is to increase the interaction and engagement between students, faculty, alumni, donors, staff and community.
Learn more about the campaign >
---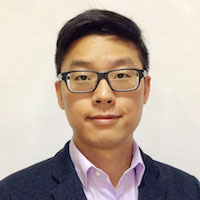 UofM Receives $3.8M Cybersecurity Education Grant from National Science Foundation
Tuesday, Feb. 1 - The University of Memphis DEPARTMENT OF COMPUTER SCIENCE has received a $3.8 million grant from the U.S. National Science Foundation to address the growing national demand for cybersecurity professionals. The five-year project, titled "CyberCorps Scholarship for Service: Developing the Cybersecurity Workforce in West Tennessee, Mississippi and Arkansas" will recruit four cohorts of scholars from the Department of Computer Science, Department of Business Information Technology, College of Engineering, Department of Criminal Justice and other UofM units.
---

UofM's Hooks Institute to Host Pulitzer Prize Winner Marcia Chatelain for National Book Award Lecture
Monday, Jan 31 - The Benjamin L. Hooks Institute for Social Change at the University of Memphis will host Marcia Chatelain, winner of the 2020 Hooks National Book Award for her work "Franchise: The Golden Arches in Black America," on Tuesday, Feb. 8, at 6 p.m. The event will be livestreamed on the Hooks Institute's Facebook page.