Music Business
---
Acquire skills in publishing, marketing, distribution, production, management, and record company operations.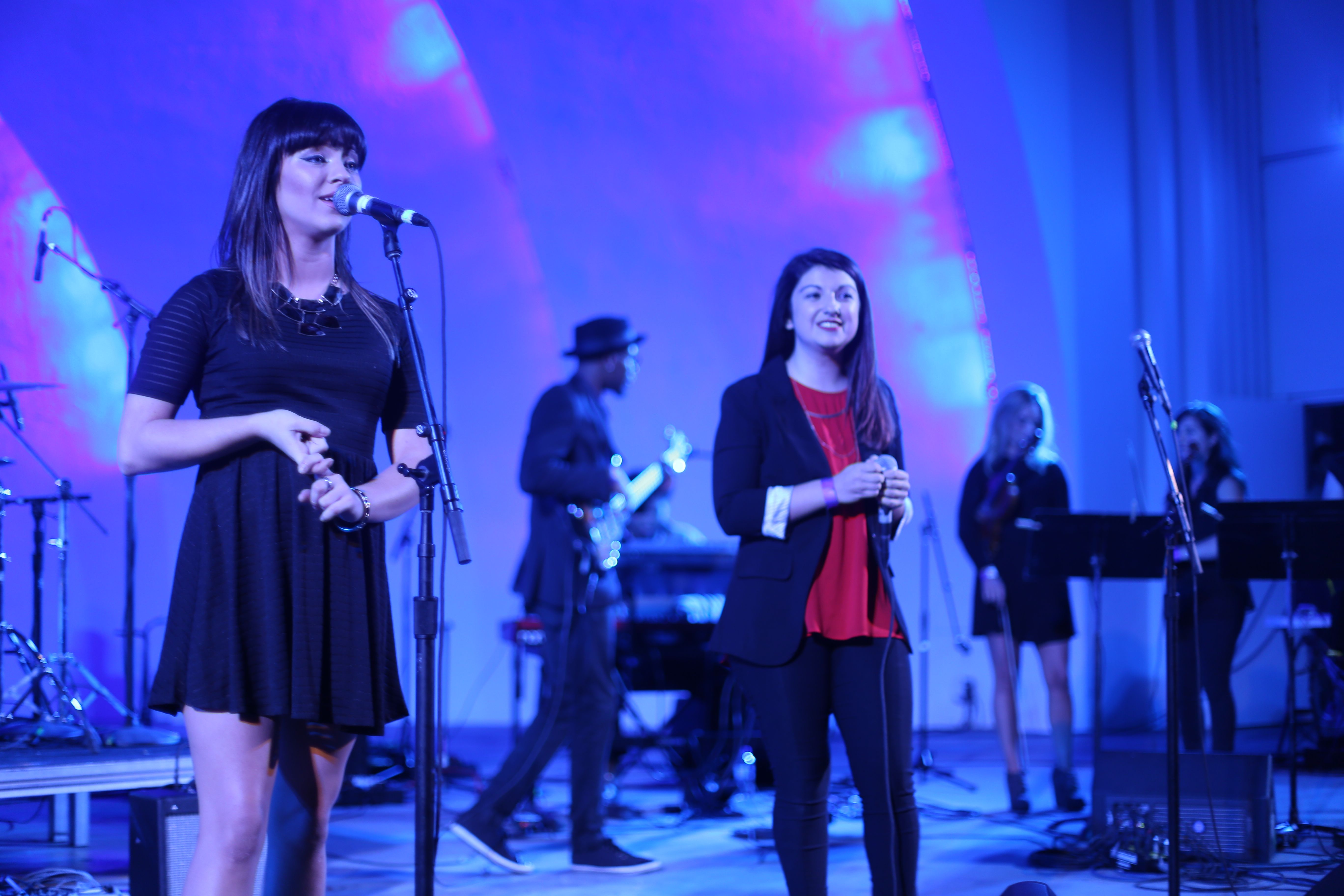 Program Description
This concentration focuses on the business aspects of the music industry. Students will acquire skills in all facets of the music business, including music publishing, marketing, distribution, concert production, artist management, and record company operations. This curriculum emphasizes experiential training in the areas of the music industry required to support performers, songwriters, and other creatives.
Music Business applicants must complete the following steps of entry:
Meet Program academic requirements
Complete a topic-specific Music Industry essay
Submit a minimum of ONE (1) recommendation
Participate in the Music Industry Group Entrance Interview (held on School of Music Audition Days)
Acceptance by Audition Engineering (Recording Technology) faculty
---
Academic Requirements
Incoming Freshmen
require a high school GPA of 3.0 or better, and two years of high school algebra with a grade of C or better.
Transfers, Nontraditional students, or Current UofM students
require a cumulative GPA of 2.8 or better, and completion of MATH 1530 with a grade of C‐ or better.
---
Essay Information
Applicants are also required to submit an essay on the appropriate topic given below. Seek and study a variety of sources to reach your own conclusions in order to express your own topical thoughts.
Essay Topic for Music Business applicants:
"For the past decade, sales of recorded music released by the three major companies in the field (Sony Music Entertainment, Universal Music Group, and Warner Music Group) have been undergoing significant declines. Some say this slowdown in growth can be attributed to either the phenomenon of widespread file sharing on the Internet, to a lack of quality music, to the rise of streaming delivery services, or a combination of these and other factors.
In the current environment, some are predicting that independent musicians and independent labels will have a better opportunity to thrive because they are smaller and more flexible than the majors and can take advantage of the Internet and other new technologies to promote their music. Yet these same musicians and labels are facing some of the same issues and pressures that the major labels are. In your essay, discuss your views on the future of the music industry, making your argument for who you think will benefit from the recent changes in the business (e.g., major or independents) and how they will still be able to generate revenues given the widespread availability of free music."
Essay Format Requirements:
Typed, single-spaced with 1" margins on all sides
12-point Times font
Minimum of 750 words and no longer than 1,000 words
All reference sources must be cited and are not included in the word count of the written essay
Include first and last name, date, and essay title at the top of your essay
Upload with the music application as a (.docx) or (.pdf) document
---
Group Entrance Interview Session
Applicants must participate in a Music Business group entrance interview session, held on School of Music Audition Days. The mandatory session serves as an overview of the program, and provides applicants a chance to meet the professors, ask and answer questions, learn more about degree requirements and expectations, and meet other applicants and current students. Failure to participate will result in a denial of admission to the program, even if other steps have been met.
---
Auditions
Although an audition does not determine entry, it is highly encouraged for those who sing or play an instrument to complete an audition at the time of application. Consult the Audition Requirements page for more information, and if you are unsure about anything, don't hesitate to contact the Music Admissions office at musicadmissions@memphis.edu.
Select the degree plan below that corresponds with your instrument and degree to find the required courses and recommended timeline for degree completion.