Music Business
---
Acquire skills in publishing, marketing, distribution, production, management, and record company operations.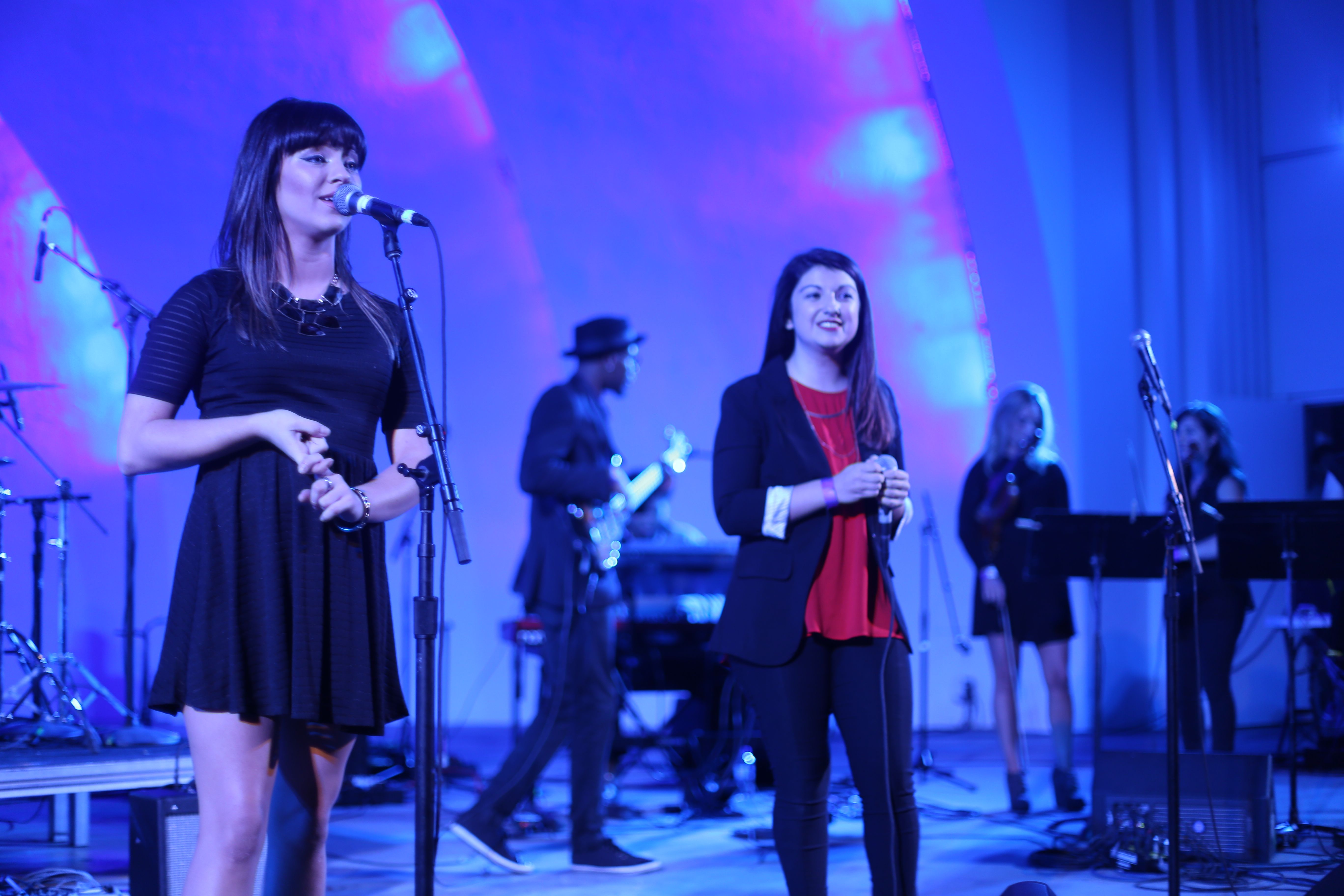 Program Description
This concentration focuses on the business aspects of the music industry. Students will acquire skills in all facets of the music business, including music publishing, marketing, distribution, concert production, artist management, and record company operations. This curriculum emphasizes experiential training in the areas of the music industry required to support performers, songwriters, and other creatives.
Meet the faculty members that students learn, create and collaborate with while earning their degree.
Degrees Offered
Bachelor of Music: Music Business Concentration
Music Business applicants must complete the following steps of entry:
Meet program academic requirements (see below)
Answer essay questions (within the music application)
Submit a minimum of ONE (1) recommendation
Attend the Music Industry Information Session on an Audition Day
---
Academic Requirements
Incoming Freshmen, Transfer, Non-traditional Applicants
All incoming freshman, transfer and non-traditional applicants must be admitted unconditionally to the University of Memphis require a high school GPA of 3.0 or better, and two years of high school algebra with a grade of C or better.
Current UofM students
Current UofM students who wish to switch to the BM Music Industry: Music Business concentration must meet all University requirements for academic good standing.
---
Audition Day Music Industry Information Session
Applicants will attend a Music Industry information session on their selected School of Music Audition Day. The session serves as an overview of the program, and provides applicants a chance to meet the professors, ask and answer questions, learn more about degree requirements and expectations, and meet other applicants and current students.
---
Auditions
Although an audition does not determine entry, it is highly encouraged for those who sing or play an instrument to complete an audition at the time of application. Consult the Audition Requirements page for more information, and if you are unsure about anything, don't hesitate to contact the Music Admissions office at musicadmissions@memphis.edu.
View the courses that you will take to earn your Bachelor of Music and typical 4-year timeline for degree completion. .